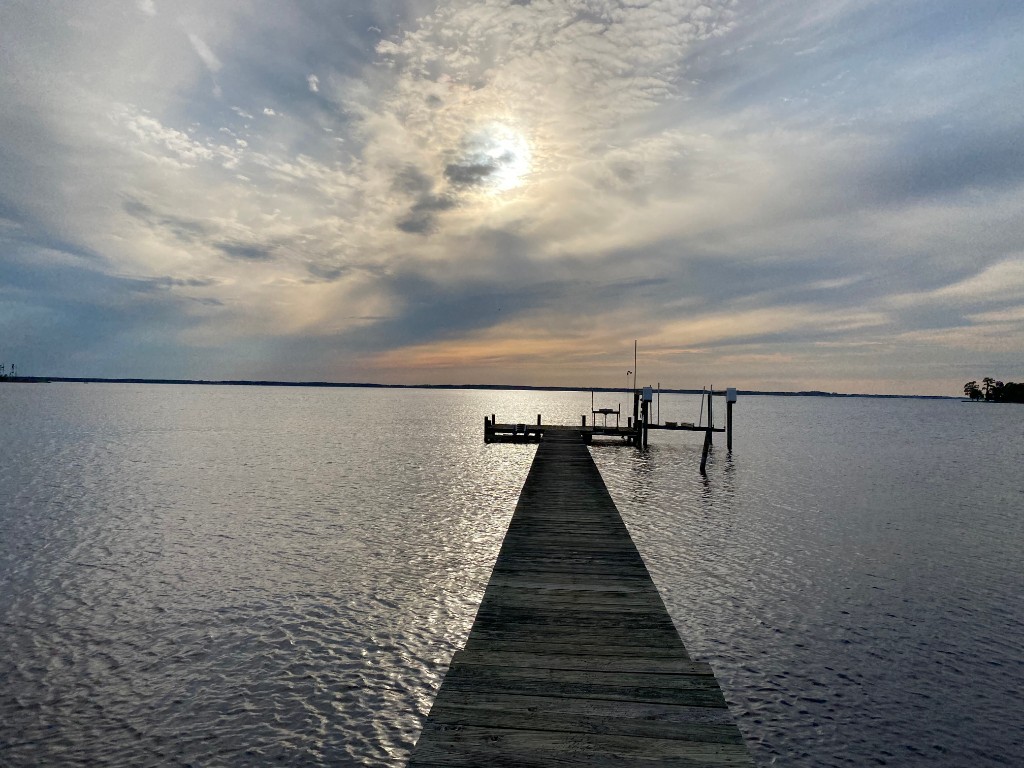 Translated as "Beautiful Harbor", Belhaven was, and is, the last link on the beautiful Intracoastal Waterway.
Once a thriving seafood center, the old buildings are coming back to life filled with quaint shops and highly rated restaurants. Old brick buildings stand next to brightly colored shops, and visitors and boaters to this town find it a peaceful haven where they can stock up on supplies and enjoy the beautiful waterways.
River Forest Manor stands majestically at the Eastern edge of town, a historic landmark that now serves as a premier wedding and event venue. The elegantly renovated Manor and grounds are perched on the edge of the Pungo River, and the spectacular views are appreciated by residents and guests alike.
The countryside around Belhaven is dotted with signs of crab fishermen, colorful pots and buoys are loosely stacked in disorderly columns. New boats are easy to spot in the sea of old ones, and conversations here usually lead back to fishing and the water.
The Fourth of July is a large event for this little town, and people flock to it from all over the state in order to be a part of the fun. The celebration typically lasts several days, and visitors delight in the parade, festival, music, and street dancing that usually accompanies it.
Houses here range from large historic homes on the waterfront – to small homes raised high above the ground to avoid the occasional waters that may come with a storm. The BelhavenZipcode encompasses a great deal of land, and homes are throughout the area – many with wide water views and direct waterfront access. No matter your preference, this town may have just the perfect house for you.
Sorry we are experiencing system issues. Please try again.