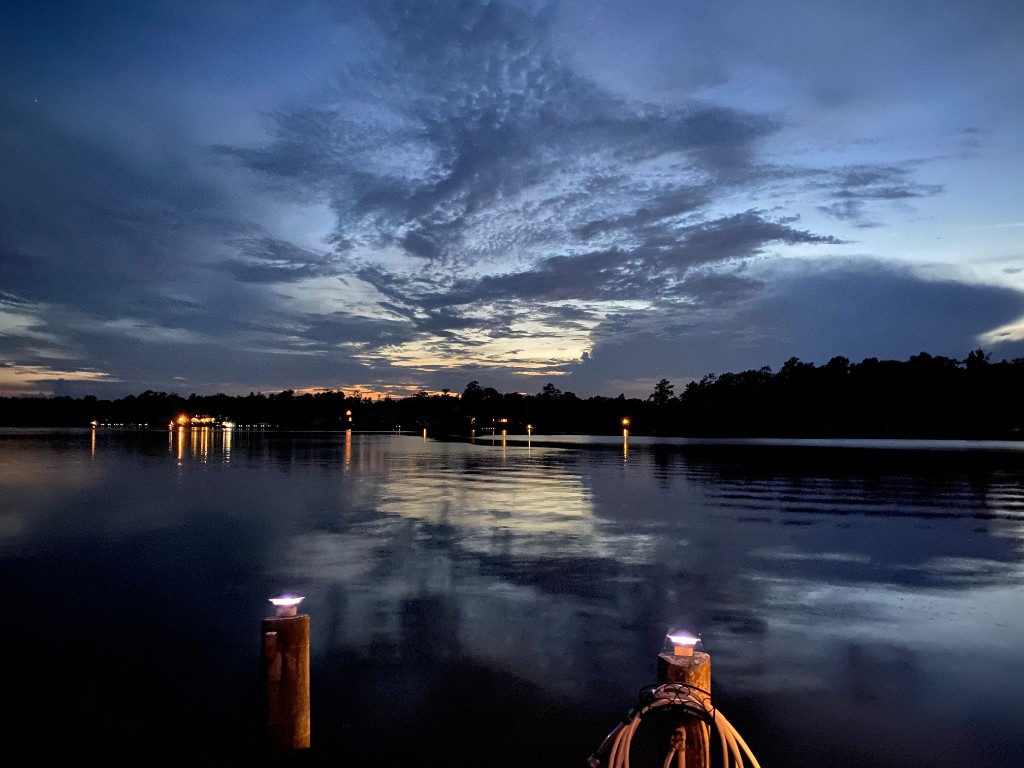 Chocowinity is full of surprises, starting with the name. Almost as much fun to pronounce (Chalk -oh-win-uh-tee) as it is to live here, Chocowinity was named before the Revolutionary War by an American Indian. Because it was so difficult to spell on the Telegraph, an effort to change it was launched – and failed. The name means "fish from many waters" or "little otters", either being true for the big waterways that surround parts of this special place.
The highway that runs through Chocowinity doesn't disclose the beauty of the river beyond. It's only by getting off the main roads that you are rewarded with stunning views. Homes sprinkle the area, but are heavily concentrated in a few key areas. Parts of Chocowinity are near the head of the river, close to Washington, but other portions stretch down along the south side of the river banks and inland areas. Sandy shores can be found in greater abundance on this side of the river, and it also boasts some of the higher ground in Beaufort County.
Cypress Landing is a large upscale community with stately homes and docks – maintained by the HOA to free up your time. Tennis, golf, a swimming pool, fitness room, and a restaurant create a strong sense of community here. Beautiful homes by the hundreds are artfully placed among the meticulous landscaping and natural beauty of the area. Residents love to gather at the clubhouse, especially near sunset to mingle with friends and neighbors and absorb the stunning views.
Travel off the beaten path and explore Chocowinity, it's worth the trip.
Sorry we are experiencing system issues. Please try again.